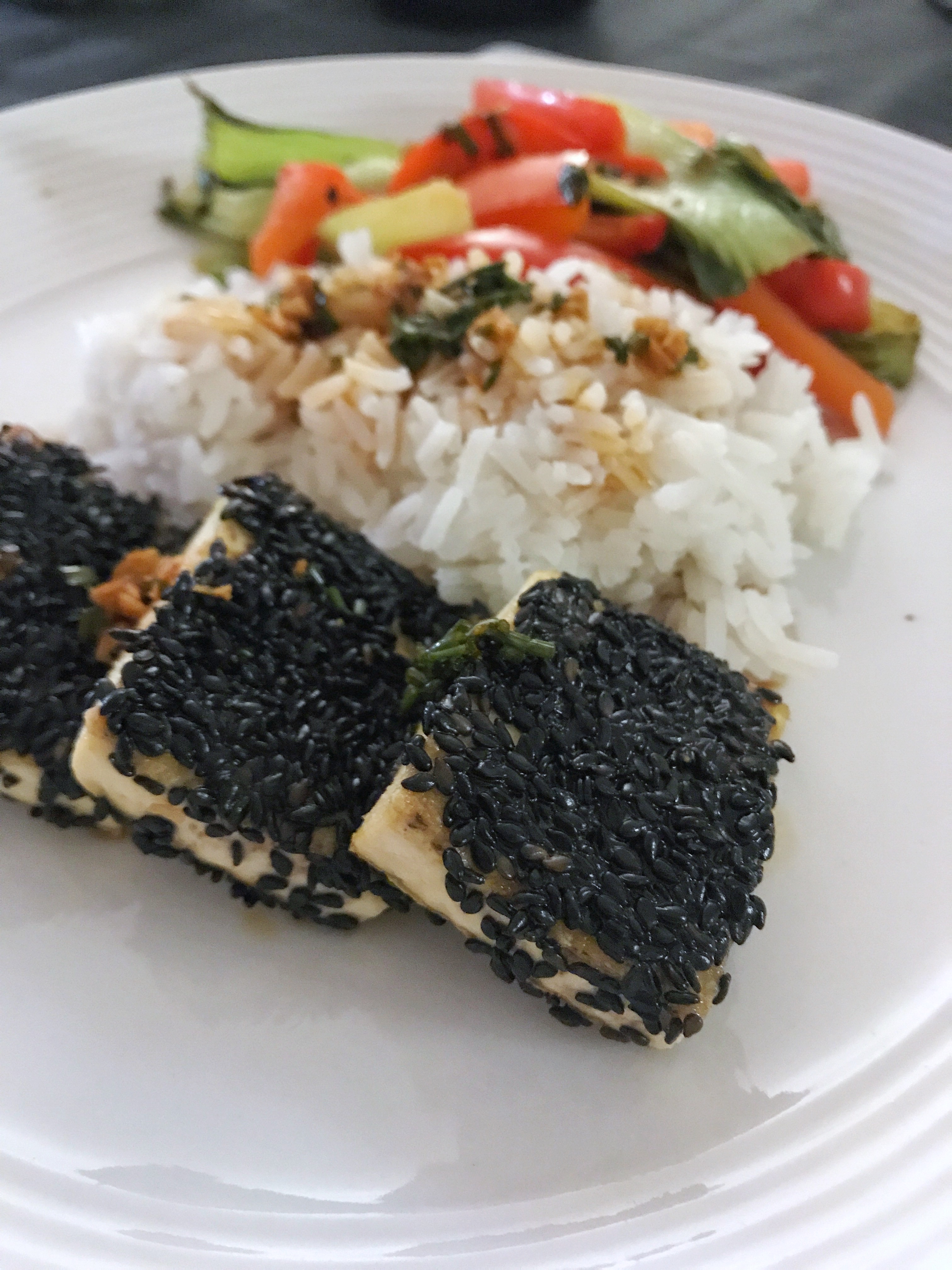 I can't believe it's been almost a month since I last posted something! I apologize for disappearing, I was taking the first real vacation I've had in at least five years, if not almost ten years. It made me realize that I need to stop waiting for the timing to work out, and to make it happen myself. It's not like I've had no time off at all in those ten years, but not the week and a half I just took. It was a busy vacation, but so necessary, and filled with all good things. I got to go to the wedding of one of my oldest friends, and spend about 36 hours back home on Mt. Desert. Sadly neither of my sisters were able to make it, so the simple Father's Day breakfast we had planned ended up being a much smaller affair, but I'm so glad I was able to get to spend a little time with my parents and Quintus, the 150lb beast who thinks he's a lap dog.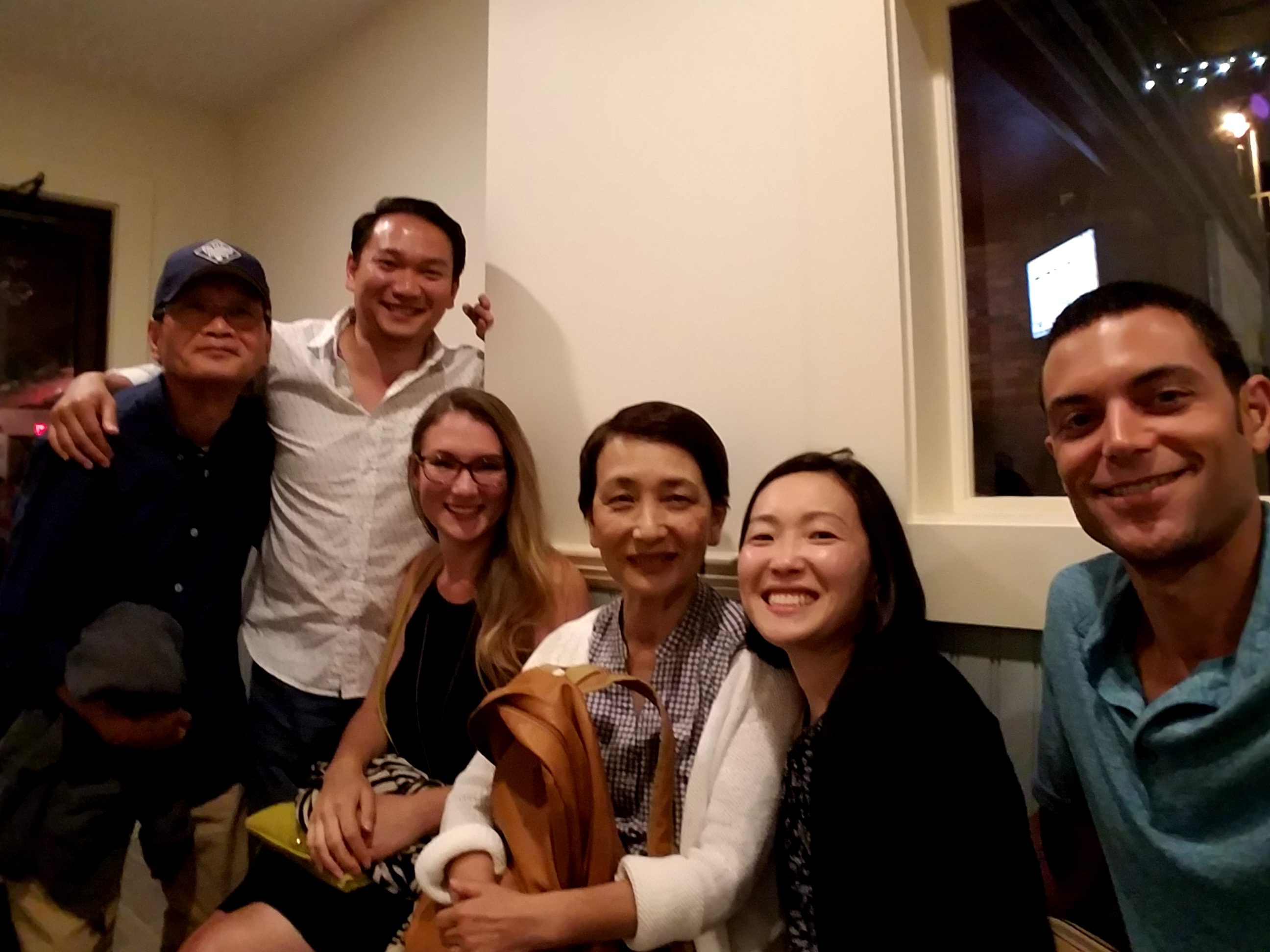 Then it was a long day of driving back to Boston to swap out luggage (including exchanging my wedding guest dress for my maid of honor dress), before heading to Cap Cod to spend the week with the bf's family. His parents live in Japan, so we don't get to see them nearly as often as we'd like, it usually works out to once every year or two, but his sister lives in St. Louis so we get to see her at least once a year, and she was here with her husband and their two adorable little nuggets. It's awesome to watch them grow into real humans, especially since it's always months between visits so they're always leaps and bounds ahead of where they were the last time we saw them. Or at least it is for now, while they're only 2 and 4. After a (mostly) relaxing 5 days, I got up crazy early, had the bf drive me to Providence to catch the train, and went to Philly for all of 24 hours to be able to be there for wedding celebration 2.0 for one of my best friends and her fantastic new husband. I am so glad she asked me to be her maid of honor, and that I was able to be there not just for their small wedding ceremony in Maine, but to be able to make it down to Philly for the huge reception with their friends and extended family too. It was the first time I've had to go to a wedding alone (the bf's parents were still in town, I couldn't have him join me), and it was so much better than I expected.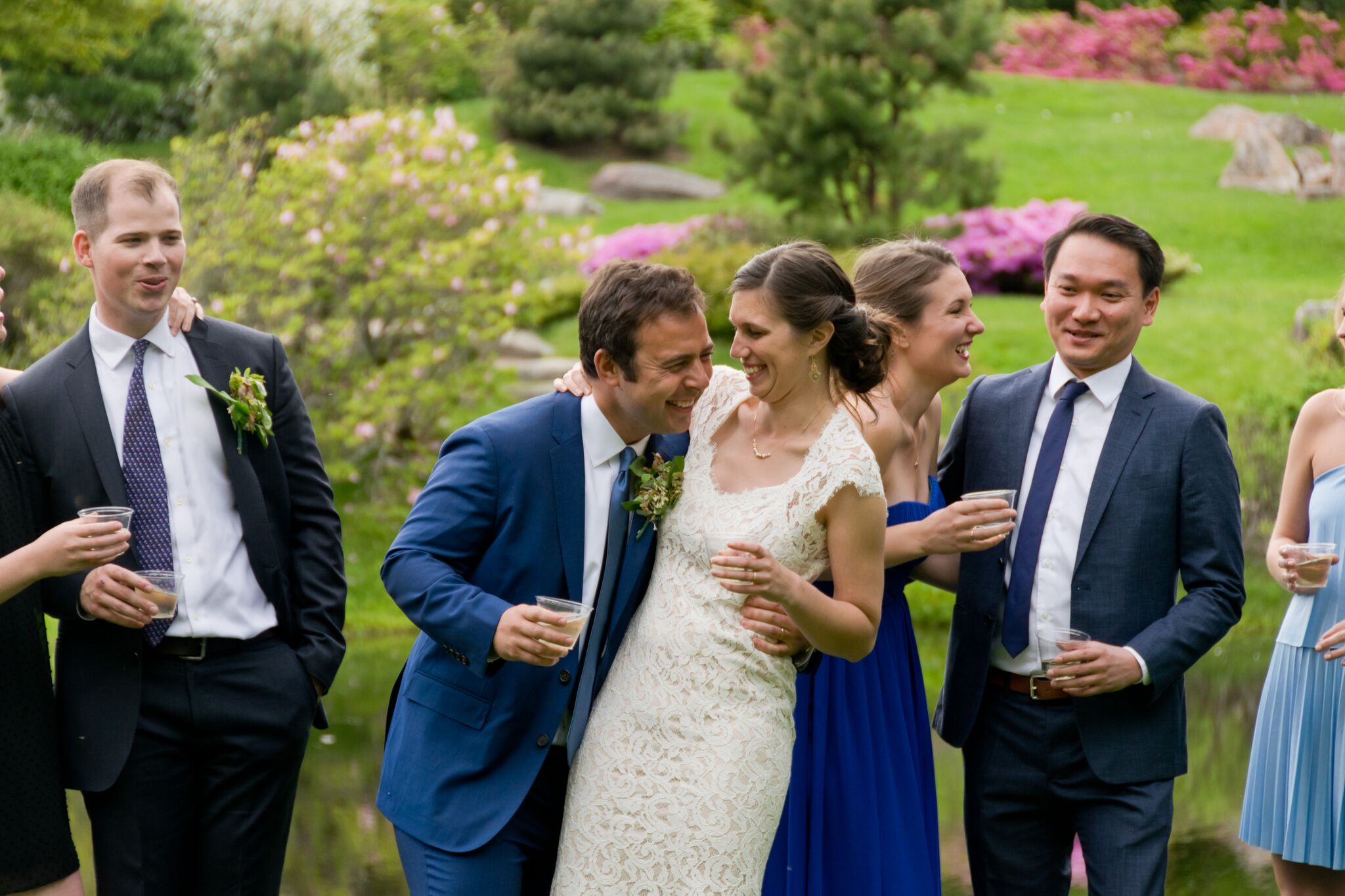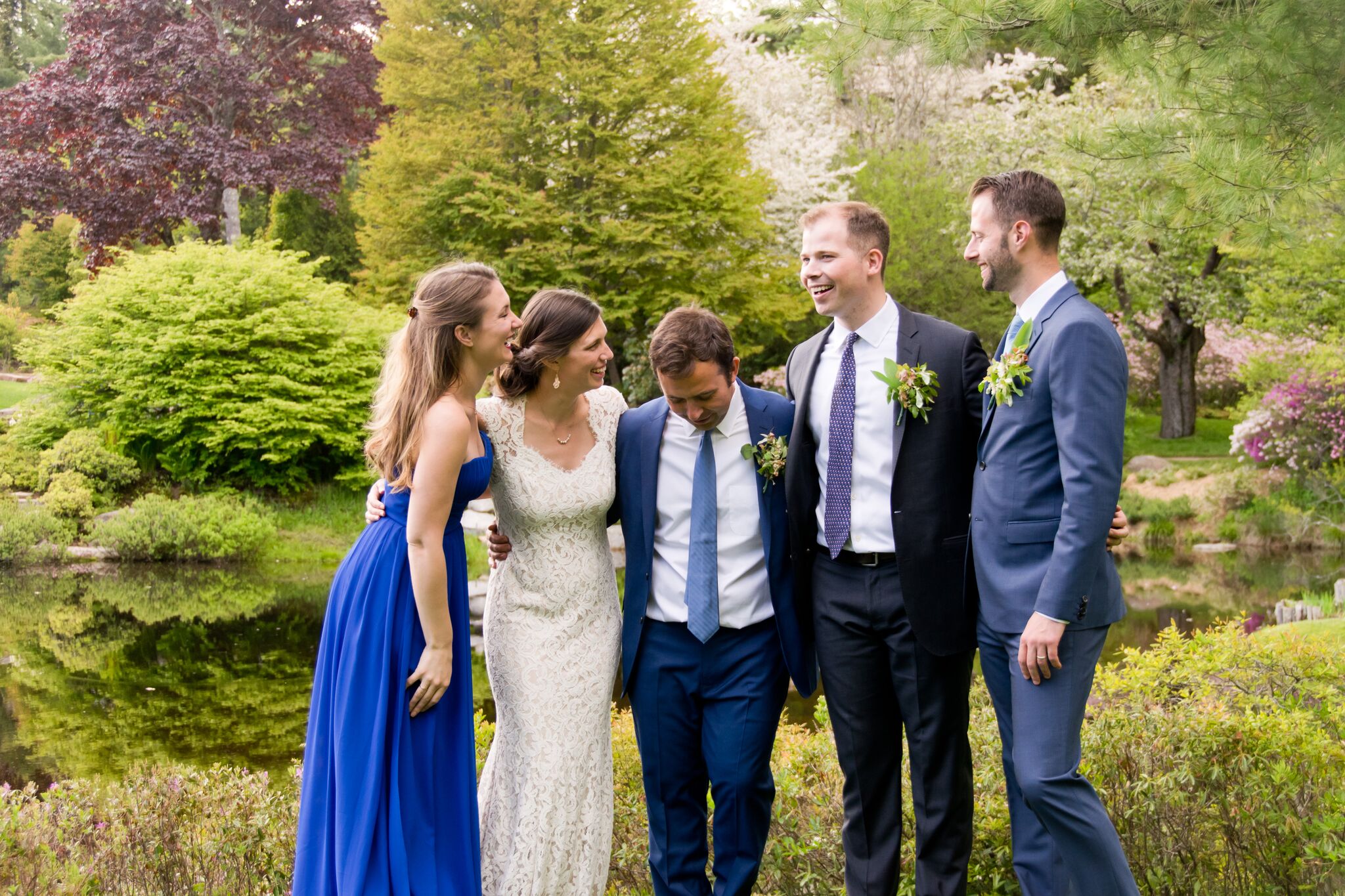 (Michelle and Andrew got married at the Azalea Gardens in Northeast Harbor, ME. I mean really, could you ask for a better venue? And how amazing did Michelle look?! Photos by Sheila Irene Photography.)
And now this is about to get serious and confessional. For those of you who don't know me, or don't know me well, I'm usually very anxious and uncomfortable in new situations, and as a typically shy (until you get to know me or I've had a couple drinks) type person, events where I don't know anyone are hugely challenging for me. But Michelle and Andrew are amazing, their friends and family are wonderful, and I still had a great time even without the bf's company. I would never have let my anxiety stop me from going, but I'm so glad I've gotten myself to a place where I was able to go without expecting to feel insanely awkward. Honestly, this vacation had a number of those moments, and I'm so grateful to be at a point where I can acknowledge them. Some of you will know what I'm about to talk about, but for those who don't, I had a hard time with a number of my classmates growing up. I was one of the girls they singled out to pick on, and I could never understand why. I've spent most of my life feeling like I don't fit in and to be honest wishing that I didn't exist. Not in a 'I don't want to exist anymore' kind of way, but in the sense that I wished I never existed in the first place. It took me 30 year to be able to express that feeling in words, and I swear it was one of the biggest self-revelations I've had, being able to coherently state that particular sentence. Scared the hell out of me, too, and almost made me feel even more broken than I'd already spent my life feeling. It was like a dam had broken open. I was always on the verge of tears. But it was also a turning point in that getting to that place where it was an actual sentence, something I could explain, opened me up to be able to both say it out loud to those people I have around me, and to actually hear others when they in turn acknowledged what I was saying and told me that they'd heard similar things from other people who were honestly able to find ways to pull back from that precipice feeling. I FINALLY got my shit together enough to start seeing a therapist, which had always been a weird point for me. I felt like I wasn't damaged enough to need one, which was just so ridiculous. It doesn't matter how damaged a person is, seeing someone to talk through even the smaller challenges of life can never be a bad thing. But I also still sort of struggled with a sense of shame in the idea of going to a therapist. Again, ridiculous. I should have started seeing someone 20 year ago. It has made such an incredible difference in my life, and it hasn't even been a full year. But my outlook on life, and my reactions to situations that used to overwhelm me, are night and day from where I was a year ago. I mean, I still get super stressed and worked up over some things, but that's just always going to happen. But when I do get that way, I'm better able to acknowledge it and let people know what I might need to get out of that headspace, and that alone is a huge change.
Now the reason I'm sharing all of this is because the wedding up in Maine included a number of people that I've known forever, who I was close to at various times, but who were also part of my life during the years that left such damaging impressions on me. I've seen almost all of them enough that I am honestly very comfortable with them all, but it's been years since I've been around such a group of people at once from a period of my life in which I really felt outside and quite frankly disliked. I really want to emphasize that I didn't go to this wedding with any expectations of negative feelings, but I was aware that those old feelings and insecurities might surface in this particular context. They usually have in the past, in similar situations, so I wouldn't have been surprised to find myself uncomfortable. Kind of like going to the other wedding alone, though, the bride and I have been friends since we were 6 years old, our families are very close, and there was never a single moment when I would have even considered not going. Instead of finding myself at all awkward, everyone I saw was so incredibly supportive of this whole food blogging endeavor I've now embarked on, going out of their way to mention it, to tell me they read it, to tell me they can really see me and my family in it, to tell me I have talent. It was one of the most validating moments I've had in years, possibly ever, and I'm so incredibly grateful to every single one of you that took the time to tell me that you've even seen this blog or that you really do read it, or are excited to try any of the recipes, etc. It means the world to me, and I honestly cannot express how much I appreciate it. I had also made the dress I wore, and the comments on that were amazing on their own! I was nervous to wear something I created based on a picture I saw on Pinterest, and while so proud of myself (especially when I hadn't sewn anything in a few years), it was incredible to hear such affirmative reactions from others.
Long (very long) story short, while this vacation was so necessary just for being a vacation after years of not taking one, it was also amazing for my mental health in such wonderful ways, more than just getting a break from the every day. And I'm so so grateful for it.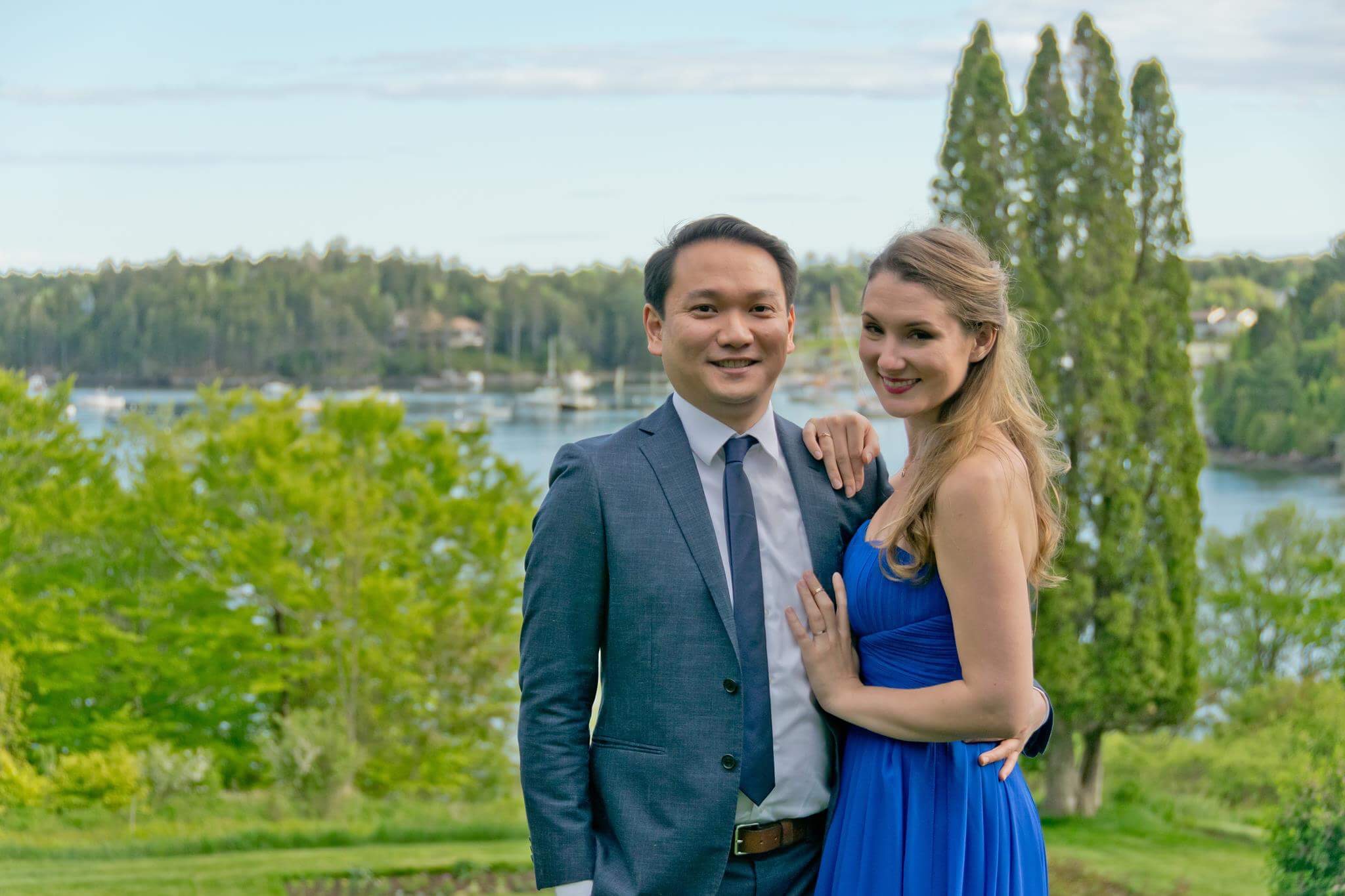 So now back to the food. It's been hot and humid, and basically summer here in Boston. Since, you know, it's summer. Our apartment definitely likes to trap the heat, too, so it just sort of sticks around and makes it even harder to want to spend much time in the kitchen, or to eat anything very heavy.
What I love about tofu is that it's so quick to cook up, and just needs a little delicious sauce to make it a wonderful weeknight dinner. The sauce for this one also takes no time at all. And minimal stove time means even less heat in our already warm home.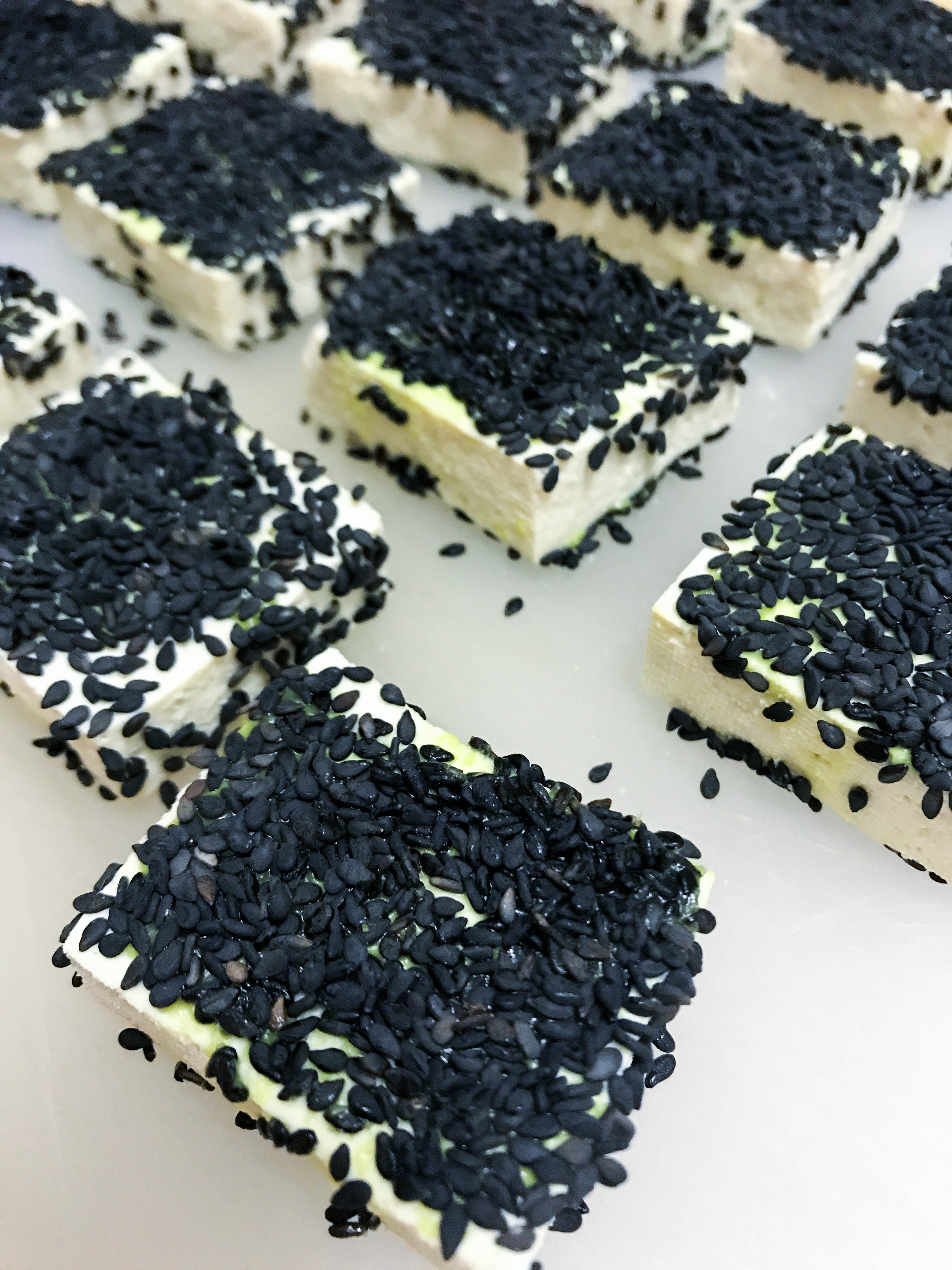 Sesame Crusted Tofu with Tamari-Lime Sauce
July 7, 2017
: 4
: 20 min
: 20 min
: 40 min
I usually serve this with rice, but it would also be great with your choice of noodles.
Ingredients
1 block extra firm tofu, drained and sliced into 1/2 inch thick slices or squares
2t wasabi paste
2T black sesame seeds, plus more if necessary
1/2C tamari (or soy sauce)
1 1/2 limes, juiced
1 1/1t chopped chives
1 inch chunk ginger, minced
Dash of togarashi or crushed red pepper
2-3 bunches baby bok choy, leaves separated
1 red bell pepper, sliced
Vegetable or peanut oil for sautéeing
Directions
Step 1

Combine the tamari, lime juice, chives, ginger, and red pepper. Set aside until the end.

Step 2

If you're making rice, start it now, if making noodles then start the water.

Step 3

In a large pan, heat some oil, and add the vegetables to sauté. They'll take about as long as the rest of the tofu itself. Pull them off earlier if you want them a little bit more crisp. Really, whenever they're as done as you like them. I like to add a couple spoonfuls of the tamari-lime sauce towards the end to cook a little of the flavor into them, too.

Step 4

Put the sesame seeds into a small bowl or plate.

Step 5

Coat each slice of tofu with a small amount of wasabi.

Step 6

Cover with the seeds, pressing them lightly into the wasabi so they stick.

Step 7

Heat a bit of the oil in a large saucepan on medium-high.

Step 8

Place the tofu slices in the pan, I add them in a circle (the way you'd cook scallops), then leave them to brown! Seriously, don't touch them for 2-3 minutes before turning them over to cook another 2-3 minutes on the other side.

Step 9

Plate. I like the tofu and the vegetables on the side of the rice, but again, that's up to you. Pour a bit of the sauce over everything and enjoy!